5 Stunning Backyard Patio Ideas with Firepits
There's nothing like the lure of a crackling fire to bring people together for long conversations and memorable laughs. A firepit on the patio will turn your backyard into everyone's favorite place to be.
To ensure everyone's safety, though, you need the durable construction of a professionally built firepit. Whether you prefer a traditional wood-burning pit or a contemporary gas model, including a firepit on your list of backyard patio ideas is an excellent idea.
Our Favorite Backyard Patio Ideas with Firepits
A firepit turns your patio into a multi-season entertainment space. Even on cold winter nights in Maryland, you can snuggle up with a blanket and sit around the fire, watching for falling stars.
And you don't have to have a huge backyard to enjoy a firepit. With the proper planning, you can still enjoy the cuddling, s'mores, and magic of a fire, even if you have a small yard.
It's best to situate the fire away from the outdoor dining space, if there is one, both for practical and aesthetic reasons. Other safety concerns include building the pit an appropriate distance away from trees and fences and positioning seating safely. With safety issues in mind, the following designs might spark a few new ideas that you can make all your own.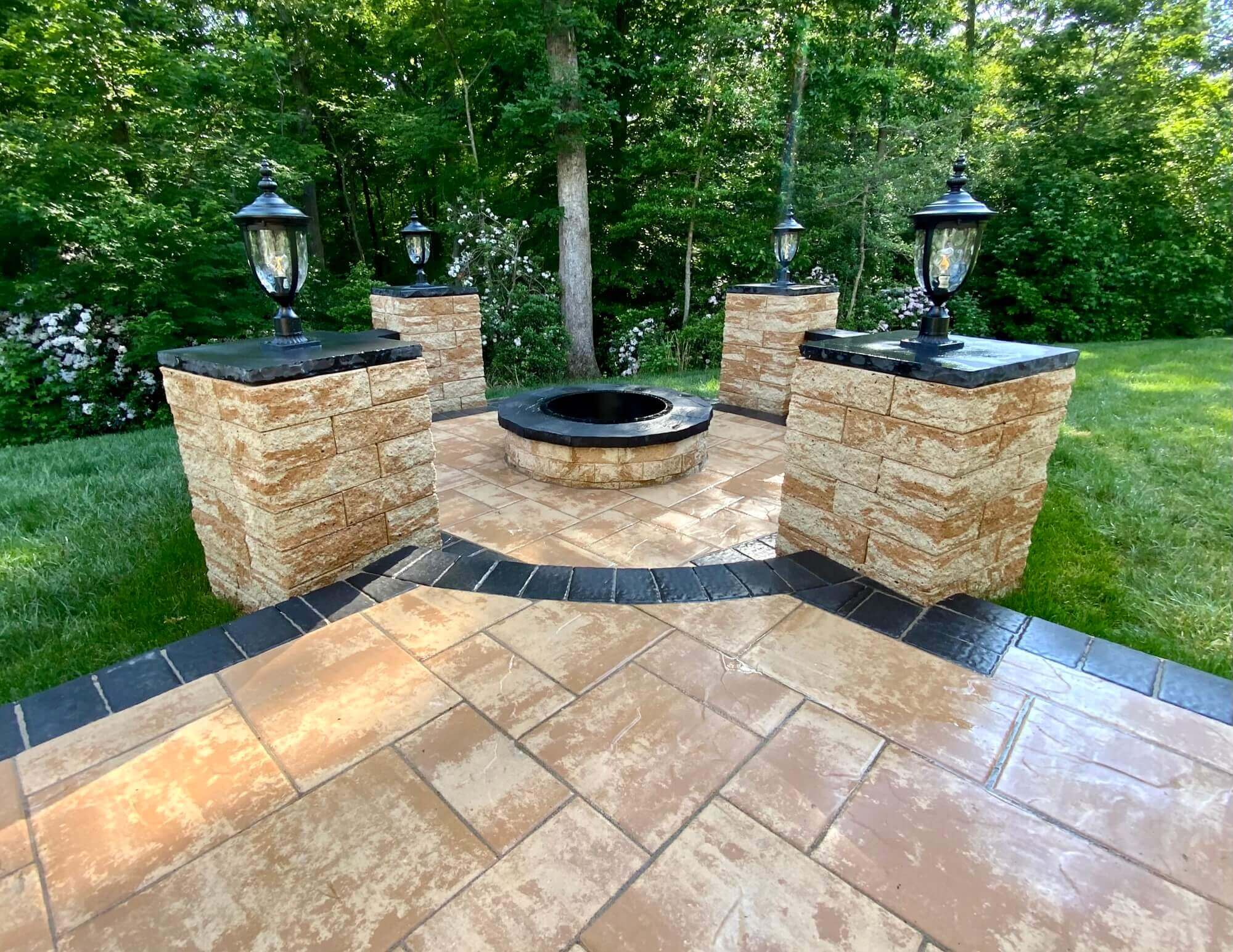 Feel like you don't have enough room for a patio and a firepit? Think outside the "backyard" concept and take a look at your side yard. Most landscape plans fail to take full advantage of these small areas, but it might just be the perfect place to tuck away a spot for cozy evening fires.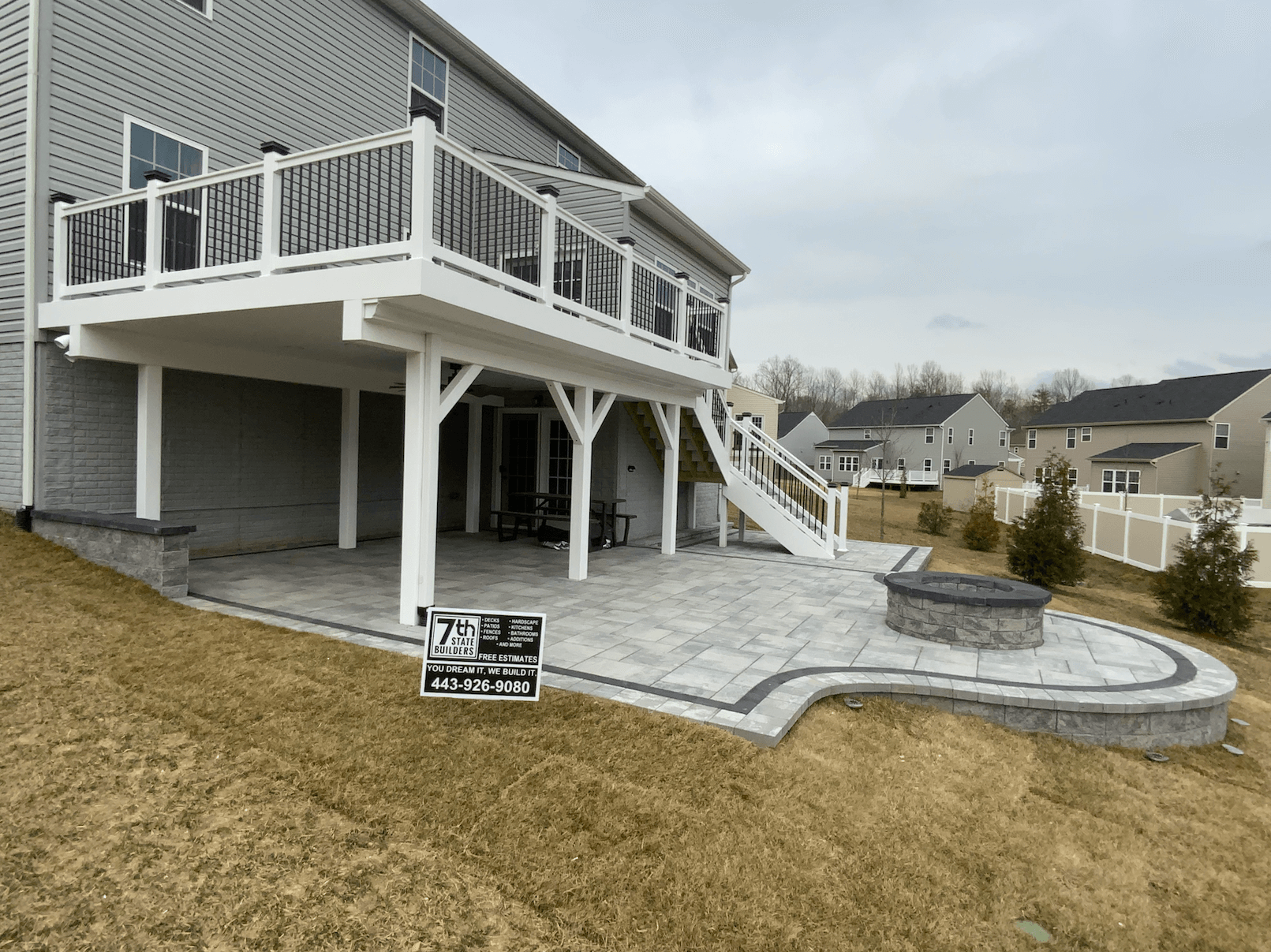 Many two-story homes have the advantage of a beautiful view from their second-level deck. But second-level decks don't usually provide room for anything more than a grill and few chairs.
Building a ground-floor deck extension opens up a number of possibilities, including a place for a built-in firepit.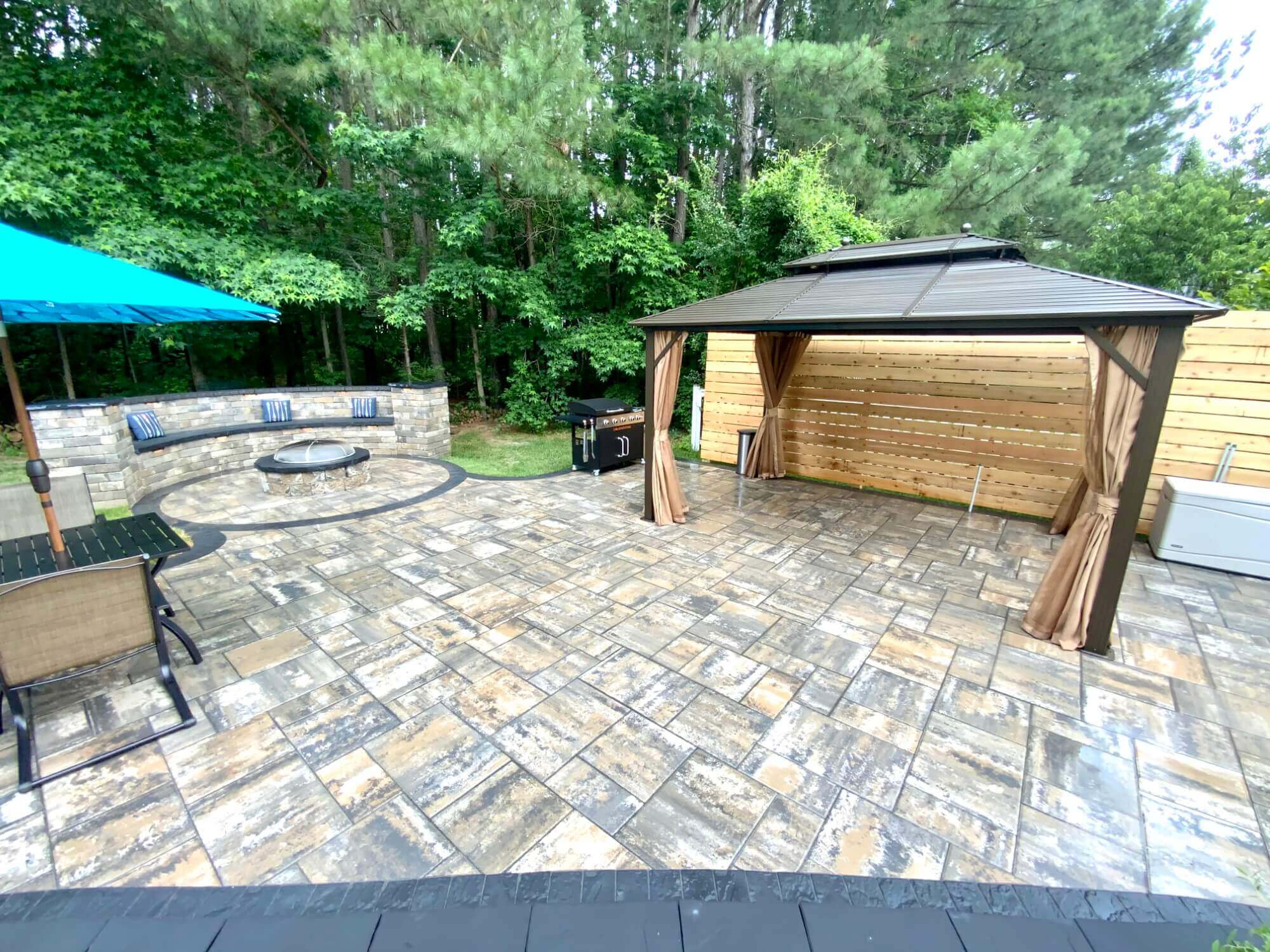 A small, square patio is sometimes the best option when backyard space is limited, but this doesn't always leave much room for circling around a fire. The solution? A circular built-in pit at the open corner of a modest deck.
If space is tight, you can keep it casual and arrange chairs in the grass around the firepit. With stars overhead and your feet in the grass, what more could you want?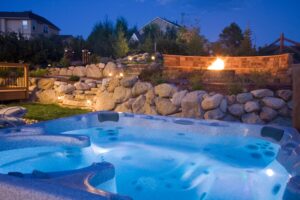 If you're fortunate enough to have plenty of backyard space to play in, consider having an additional patio built in a more secluded area of the yard. A "party pad" is a perfect spot for a firepit when you want to feel like you're really getting away from it all. This extra space can be as simple or as luxurious as you want.
Include a wine fridge or some simple storage for your marshmallow-roasting sticks or do it all! The sky is literally the limit.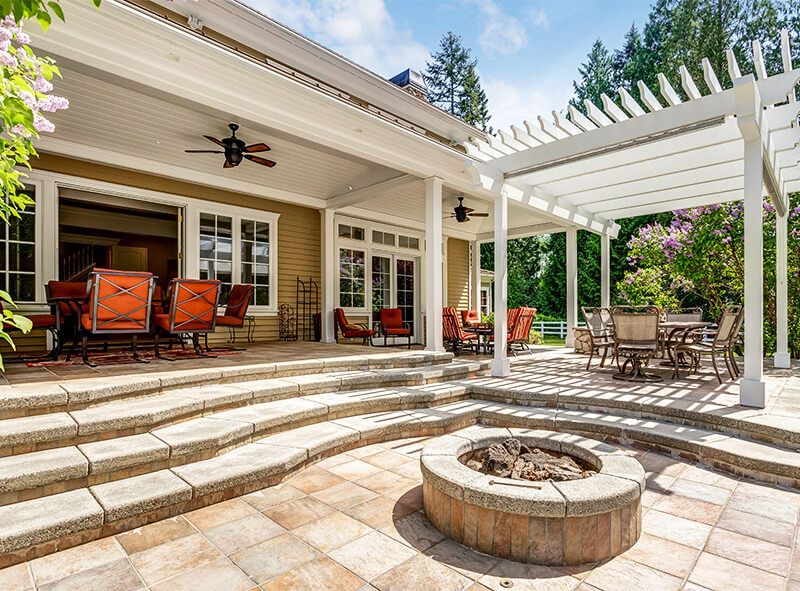 For an upscale look that provides everything you want from a patio — including outdoor cooking and dining, a space to enjoy an afternoon cup of tea, and warming up by an evening fire — you need a multi-function design.
Separate dining and lounging spaces with a firepit to help create defined "zones." This will make your backyard feel like a retreat at any time of the day.
Need More Inspiration?
7th State Builders caters to customers who are looking for beautiful, durable designs that turn houses into homes. It doesn't matter whether your backyard space is vast or modest. We can design a firepit area that's perfect for outdoor gatherings. Contact us today for a free estimate, and let's get planning. Also, check us out on Facebook for more inspiration!