Beautiful Firepit Before and After for Small Side Yard
It's never the size of the space but how we use it. For this homeowner, they had a back deck but then had this small side yard they didn't know how to use. It went unused for a while even though there was access through sliding glass doors. That's where we came in. For this firepit before and after, the pictures are only part of the tale.
The Before – Small Side Yard
The homeowners wanted to get the best use of their side yard/back yard area. They had an idea that it would be nice to walk out on a patio to a firepit. Maybe have some room for a table and chairs. Nothing big, just something that fits.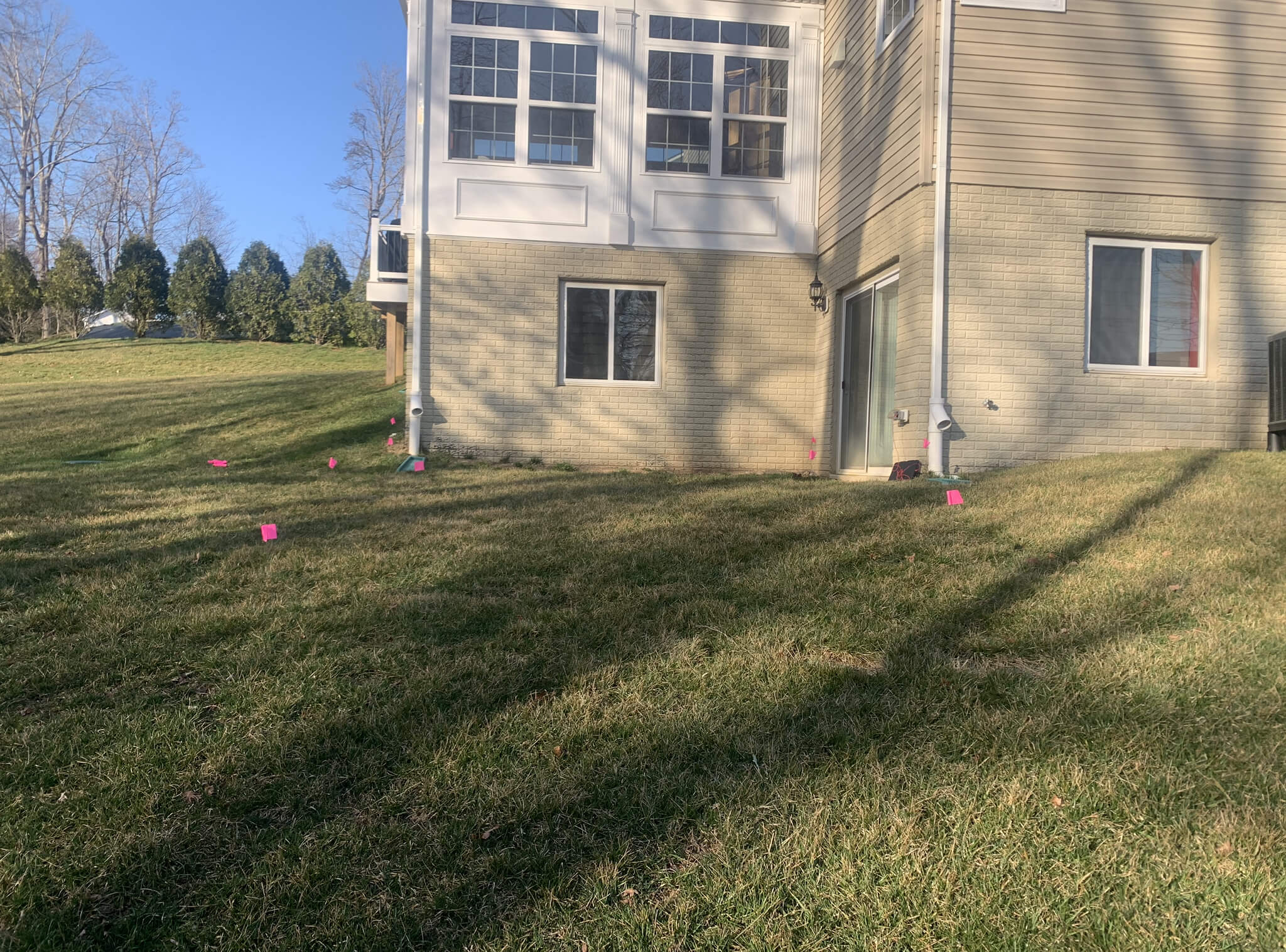 Many times when we meet with homeowners, they have the idea already in their heads. Pinterest and Houzz as great resources for ideas. Other times though, homeowners just know how they want a space use, not exactly what they want it to look like. That is why we sit down and design a space that fit's both their needs and wants.
The Firepit & Patio
When we sat down with these homeowners we came up with the design to have a patio that leads to a firepit. The firepit itself would have seating walls with columns and lights. This was a hilly area, so we had a step down to the firepit and additional stairs into the side yard.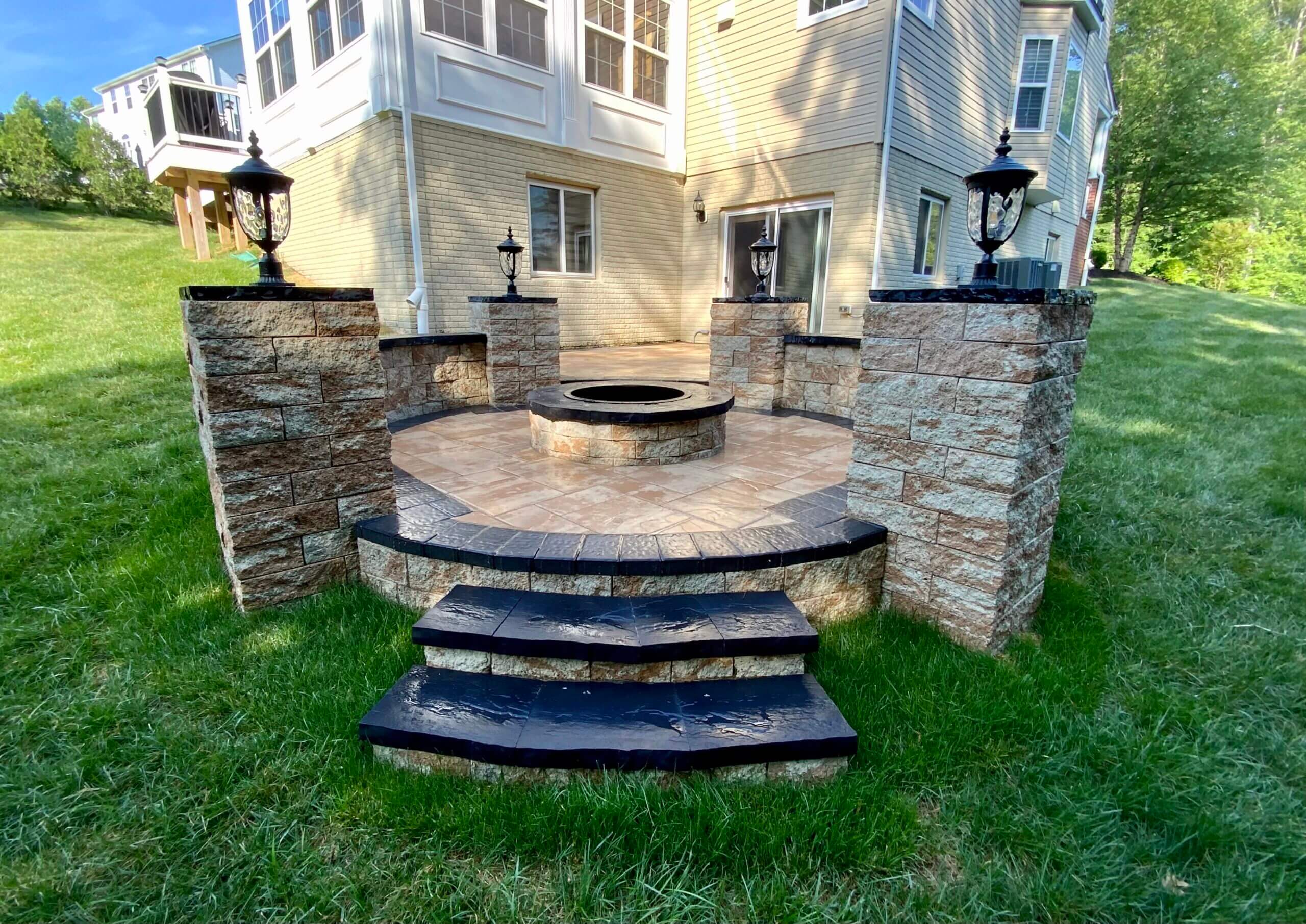 For this build, we installed a 12×16 paver patio, with a step down to a 12×12 circular patio/firepit area. This was with 16 feet of knee walls with lights, four columns, and hardwired lights on top of each column. This required four GFI outlets. The pavers used are Nicolock Alpine Ridge Series, Travertina, and Raven.
Hardscapes by 7th State Builders
If you want to see more photos of the firepit before and after, check out our portfolio. Like every project, this was unique to the house. While many use similar materials, every project has different obstacles. For this one, we were working with slopes. You don't just want anyone or even the cheapest contractor building something like this. Cutting corners could mean water accumulation toward the house or the pavers breaking.
If you want high-quality and lasting hardscapes, contact 7th State Builders. We have proven success and happy customers. This is because we work hard to build exactly what you want to the high standards we hold ourselves to. For a no-obligation, free estimate, contact us today.