Deck vs. Patio: Which One Makes Sense For Your House?
When warm weather arrives, you'll be spending more time outside—which might inspire you to enhance your outdoor living space with a new deck or patio. Which of the two makes more sense for your house? Let's take a look at the difference between a deck vs. patio.
What is a Deck – and What is a Patio?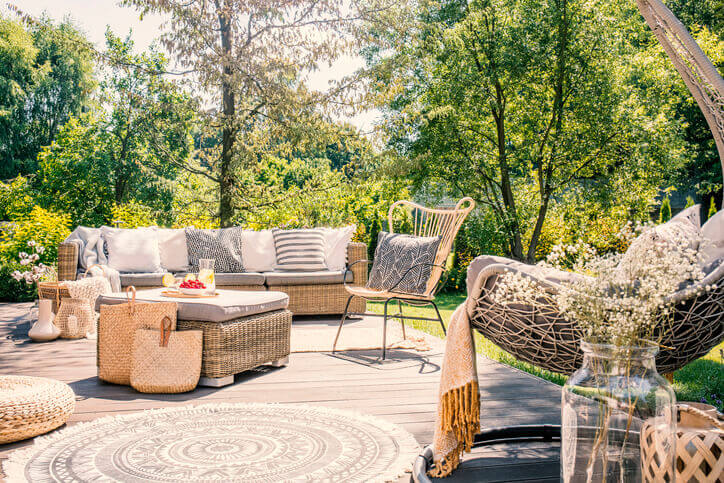 Decks and patios both provide a hard and level surface for you and your guests to walk outside. Beyond that, however, there are some major differences between the two.
Understanding Decks
A deck is a platform that is raised off the ground, either a few inches (for a ground-level deck) or several feet (for an elevated deck). A ground-level deck serves much the same function as a patio and doesn't require the stairs or railings an elevated deck does. Decks are typically constructed from plain wood, pressure-treated lumber, or composite materials. Most decks are attached to the back or side of your house.
Understanding Patios
Unlike a deck, a patio is not raised off the ground or attached to your house. Patios are flush to the ground and constructed from poured concrete, bricks, stone, and other materials.
Comparing Ground-Level Decks vs Patios
When you're considering enhancing your backyard, which is the best choice—a ground-level deck or a patio? Let's look at some of the essential factors.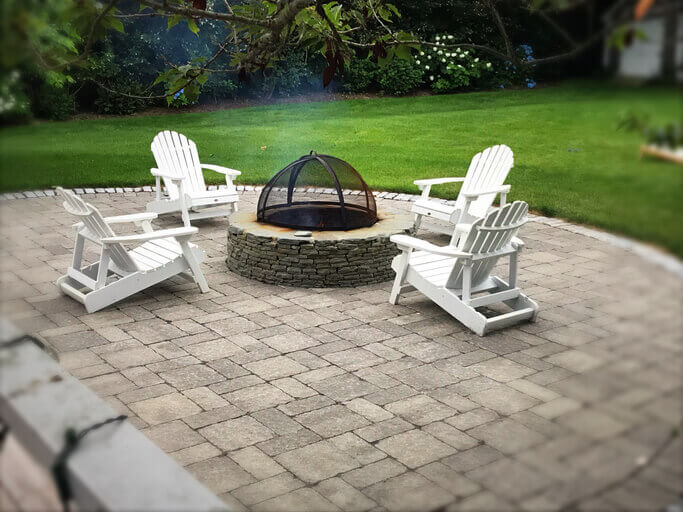 Construction Costs
The average deck will cost about twice as much to build as a similar patio, although that can vary depending on the materials you choose. A concrete patio is the least expensive option. Brick pavers cost about 50% more than pouring concrete, and composite patios cost at least twice as much as bricks. Wood and composite decks will cost even more.
Terrain
When choosing between a deck or a patio, you need to consider the terrain on which you'll be building. A deck can be constructed on virtually any terrain, either flat or uneven. A patio, on the other hand, requires a perfectly flat area, which could be a problem in some hilly locations.
Maintenance
Construction costs represent just a subset of what you'll spend on your deck or patio over time. Wooden decks require regular power washing, repainting, and resealing, typically every few years. There's less maintenance involved if you choose a wood composite deck, and even less with a patio—although patios can be susceptible to stains and cracks, especially in areas with cold winters. If you take good care of a wood deck, it should last 10 to 20 years. A patio or composite deck should last longer, at least 25 or 30 years.
Return on Investment
Taking everything into account, which will give you more return on your investment—a ground-level deck or a patio? According to HomeAdvisor, the return on investment (ROI) for a deck typically runs in the 60% to 80% range, while the ROI for a patio normally runs less than 50%. All other factors being equal, building a ground-level deck is a better investment than building a similar patio.
Let 7th State Builders Build Your New Deck or Patio
Whether you decide to build a deck vs. patio, give 7th State Builders a call. We're a licensed home remodeling and building service in Maryland, with more than twenty years of experience building decks, patios, and other home enhancements. Look to 7th State Builders for all your home improvement needs. Contact us today for a free estimate on a deck or patio!