Planning for a Paver Patio and What You Need to Know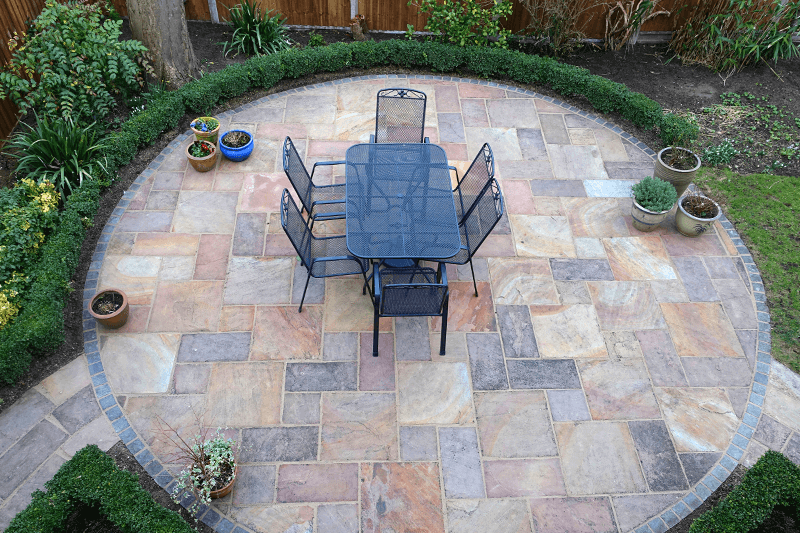 Many Americans took advantage of the opportunity that staying at home brought and started improvement projects in and around their properties. Some surveys report that as many as three out of four Americans completed a major project since the beginning of 2020. Upgrades range from building playrooms in basements or lofts, to re-envisioning outdoor areas as new, comfortable living spaces. If you're looking to revamp an outdoor area, try planning for a paver patio. Here are some of the best tips to consider before you start.
5 Things to Consider When Planning for a Paver Patio
In Maryland, the ROI from a patio project is higher than the national average, giving you just over 50% more back on your investment. Why? Well if we had to guess, it is because we Marylanders love the outdoors. With this in mind, let's look at what you will want to consider for your paver patio project.
1. Design and Plan Your Area
Long before you start laying down stones, you'll want to spend some time designing your paver patio. Creating a scaled drawing of your desired layout will help visualize the space. It also helps your contractor to quote you for the work required. Ensure you measure the space, as it will help you estimate the materials you'll need accurately. Also, consider things like drainage as surface water won't permeate through the cracks as easily as you may think. However, that isn't required. At 7th State Builders, we can do all for you if you just aren't sure what you want.
2. Choose the Materials and Colors
When it comes to deciding on the paver materials you want, we suggest something that works with your home's style and landscape. If the project is part of a larger remodeling scheme, that needs to be considered. Especially with some materials taking longer to ship due to the pandemic. For projects where you're just focusing on the paver patio, that is a bit easier. Although, given all the possibilities some don't find it any eaiser. At 7th State, we walk through the fashion and functionality that will work for your space.
3. Ensure Your Paver Patio is Safe
Depending on how you intend to use the area, you should ensure the surface is suitable for its function. Patios used as dining and living areas will require smooth, flat surfaces to prevent slips and trips. Cobblestones may work in garden settings but can create accessibility issues. This type of surface can be difficult for those with canes, in wheelchairs, or need walkers to get around. Also, if you use concrete or a smooth stone surface, these can become very slippery when wet. All of these should be discussed with your contractor and considered before picking out what you want.
4. Understand Your Budget
While you should do your research about material and labor costs, you'll be living with your new paver patio for years to come. Do not cuts costs that may leave you regretting that you didn't get exactly what you wanted. The materials and size of the area will have a bigger influence on the price than the contractor you choose. Also, if it seems too expensive then revisit your design to see where you can cut costs. (We can help too!)
5. Don't Let the Weather Hold You Back
7th sTate Builders can assist you no matter what the season or weather. To get the most out of your new outdoor living area in spring, get started now. The average project takes about 40 hours to complete (depending on the complexity of your design). The earlier you start, the sooner you'll be able to enjoy your new space as the weather improves.
Get Expert Assistance from 7th State Builders
For any kind of design or installation requirements you have, 7th State Builders are experts who can help you re-envision your space with a new paver patio. To complete any type of home remodeling project in the Maryland area, our professionals can guide you. From how to pick patio pavers, to updating your kitchen, we can help. If you need more information about how to plan your paver patio, don't hesitate to contact 7th State Builders today.