Backyard Transformation in Great Mills, Maryland
When we met with these homeowners, they weren't sure what they wanted to do with their backyard. They had a vegetable garden but didn't know how else to use the space. It was an awkward shape, and it wasn't quite flat. The homeowners were to the point where they considered relocating to a home that had a better backyard. However, 7th State Builders were able to make this backyard transformation worth staying.
The Awkward Backyard
As we said, it wasn't quite flat; it was actually a bit hilly. The homeowners were tired of the landscaping upkeep and wanted a backyard they could retreat to. But their solution of moving to a space they loved instead of creating it was expensive and time-consuming. However, they didn't know the best way to transform their space.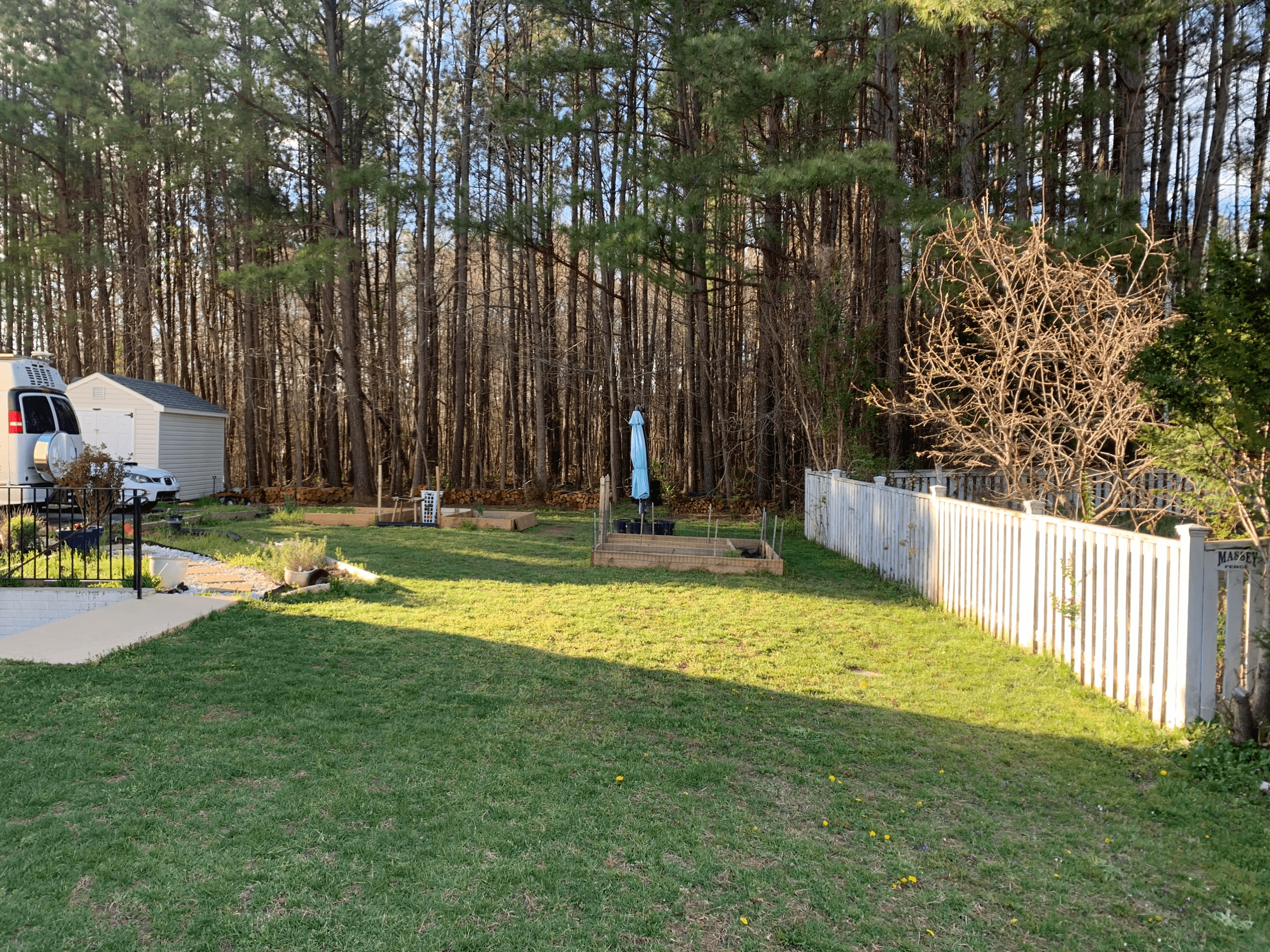 When we met with them, they trusted us with our expertise and vision. Some of our favorite projects are when we can be creative and let our knowledge shine. It is also an awesome feeling for homeowners to trust us with their space to design what will not only work but a place they will enjoy. We decided on the following design.
The Backyard Transformation
For this backyard transformation, we decided on a design that is smart and intuitively designed. This started with a walkway from their existing deck to the main patio area. They eventually wanted a hot tub area from speaking with the homeowners, so we thought this would be a perfect spot for it. This will be the area where the canopy sits right now. From there, it extends back to a fire pit area with lighting.
This created an atmosphere and vibe they were looking for. They could dine outside, sit in the hot tub, or have a nice fire—the ultimate backyard transformation oasis.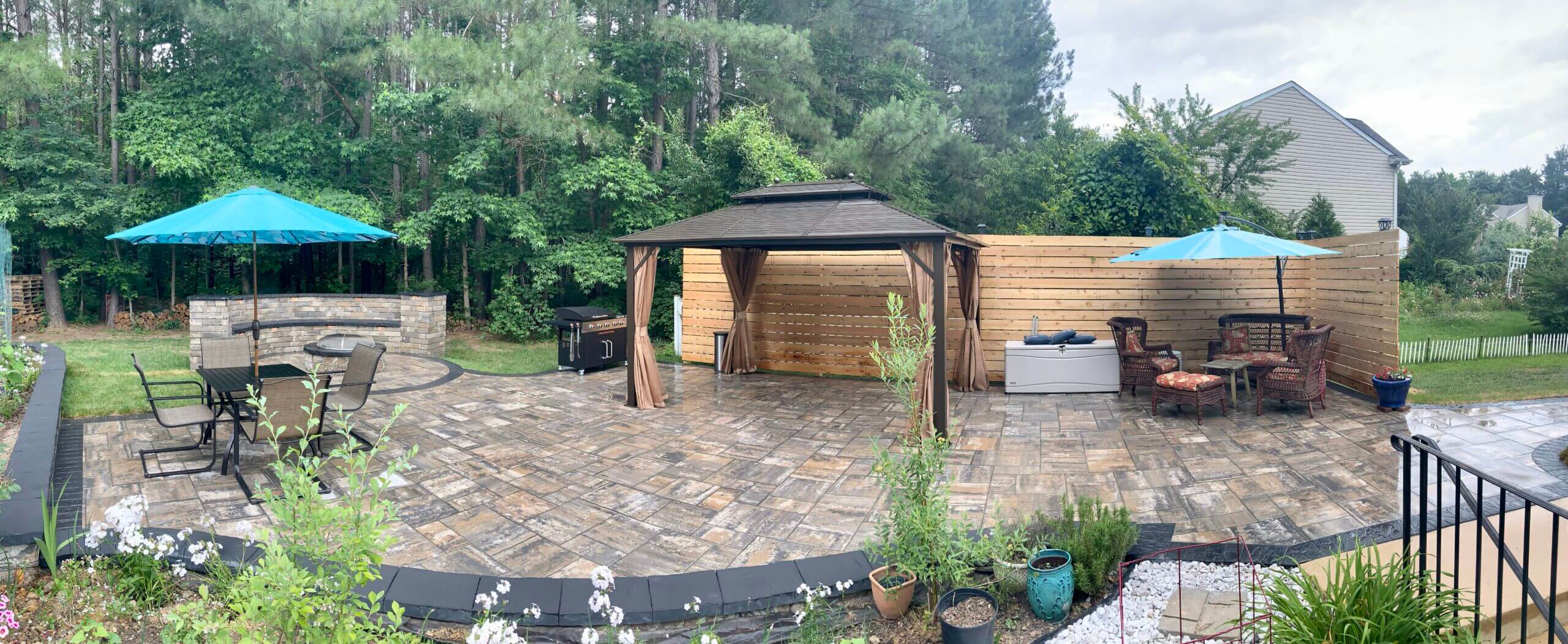 For this project, we installed a 1,152 sq. ft. paver patio using Nicolock, Stone Ridge – XL in a South Bay Blend color with a Raven/Charcoal border. We also create a matching walkway of approximately 4×20. A privacy fence was added to the patio/hot tub area (8×28) used ground contact treated lumber.  The final part was the fire pit. It had a 12 ft bench with underneath hardwire lighting.
It is also important to note we created small barrier walls to the landscaping so the homeowners can still enjoy gardening. To see more before and after images, please visit our portfolio.
Let Us Help Design Your Perfect Space
Overall the challenge, the design, and the execution made for a fun project. The homeowner didn't have to sell their home to enjoy it. That is important for us. We want our customers to LOVE their space.
If you are frustrated or just unsure of how to use your backyard space, we can help. We provide a free, no-obligation estimate. Part of our process is to sit down and figure out exactly what you want. Details matter to us. Contact us today to learn more about what we can do for you.