Maryland Screened-In Front Porch
We just talked about this in our last blog. To screen-in or not to screen-in? There was a list of pros and cons. One thing we mentioned, is that many homeowners choose to screen-in their back porches. Many times people don't screen in their front porch for aesthetics. Still, there are many benefits to screening in your front porch. For this homeowner, the front of the house faces the water. They wanted to be able to spend more time enjoying the view and less time swatting bugs. We completely understand. Learn more about how we built this screened-in front porch below.
Before: Stairs & Landing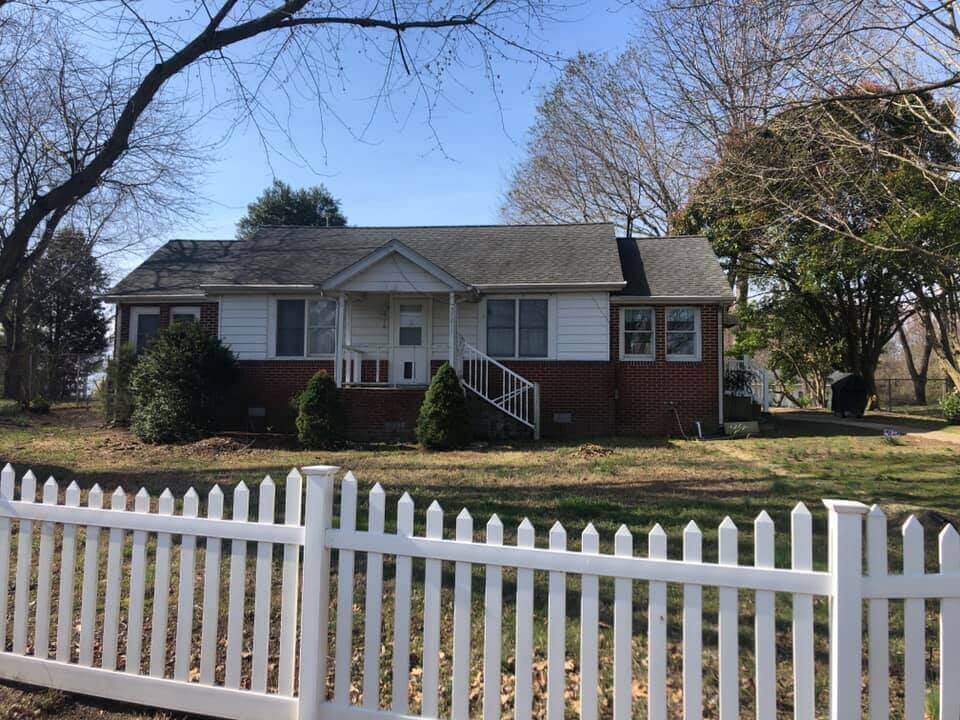 The existing stairs and landing to the home did have a roofed area. However, it was small and aging. Part of the stair railing was broken. It also didn't allow the homeowners to sit and enjoy their view. They wanted an expanded front porch that allowed for that. This meant removing the brick landing,  and surrounding landscape.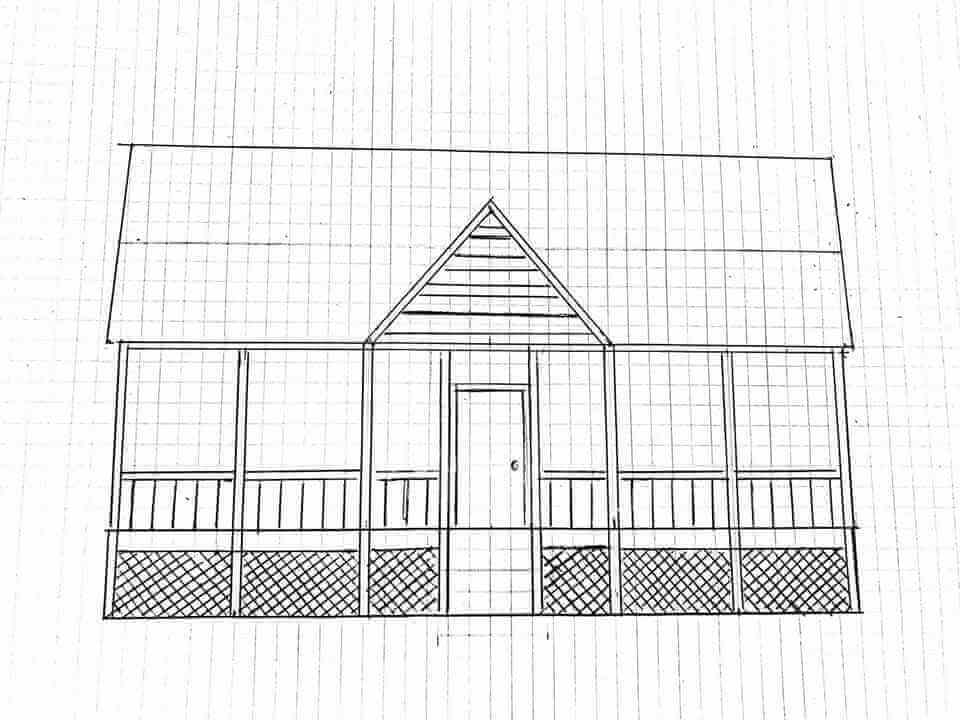 As you can see from the sketch, the new design would cover the entire width of the front of the house. This meant expanding the porch and roof. We also replaced all the windows on the front of the house and gutters. The front siding was also replaced. The homeowners, who have been in the house for some time, wanted to be able to enjoy the front porch. Since the area has a lot of marshy land mosquitos and bugs run rampant in the summer. So, it made sense to screen-in the front porch so it could be comfortable for them. Here are some in-progress images:
After: Screened-In Front Porch
For the build, it ended up being a 12×30 front porch addition. We used all composite and vinyl materials. Both require less maintenance. As our homeowners were older, this was ideal. As noted above, we installed new patio windows and siding for the house inside the screen-in porch area. In addition to the decking, stairs, screens, and doors, we installed fans and lighting as well. The homeowners were very happy with the results.
If you are looking to update your front porch or add a new one, we can help. 7th State Builders has helped many homeowners bring the quality of life and curb appeal back to their homes. Give us a call today for a no-obligation in-home proposal. Our professional team will come to talk to you about exactly what you want and provide solutions for your needs. We also provide financing options. Schedule a free inspection online or call us today.