Front Porch Rebuild in Maryland
As we are in quarantine, more homeowners are at home realizing some things just need to be updated. This was no different for this Maryland homeowner. The existing front porch had settled over time. This caused the porch to be offset from the concrete steps. It also was making the roof sink. In addition, the latticework was damaged. This wasn't just aesthetically unpleasing but posed real safety issues. That is why we did a front porch rebuild. Keep scrolling to see the results.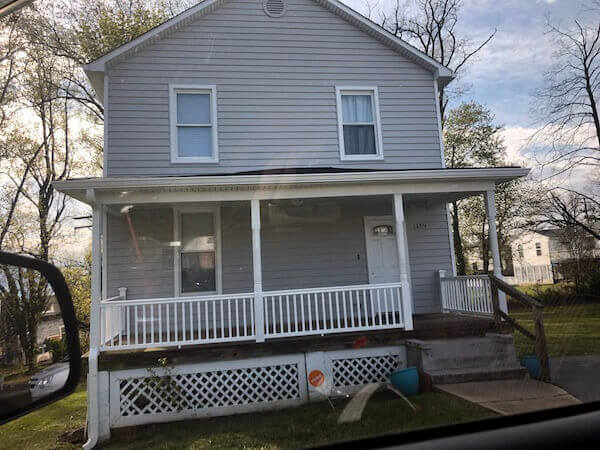 Our first step was demolition. We removed the existing front porch. Then we had to jack the roof back up, leveling it, and supporting it. As you can see in the picture below, it was decided to keep the existing concrete steps.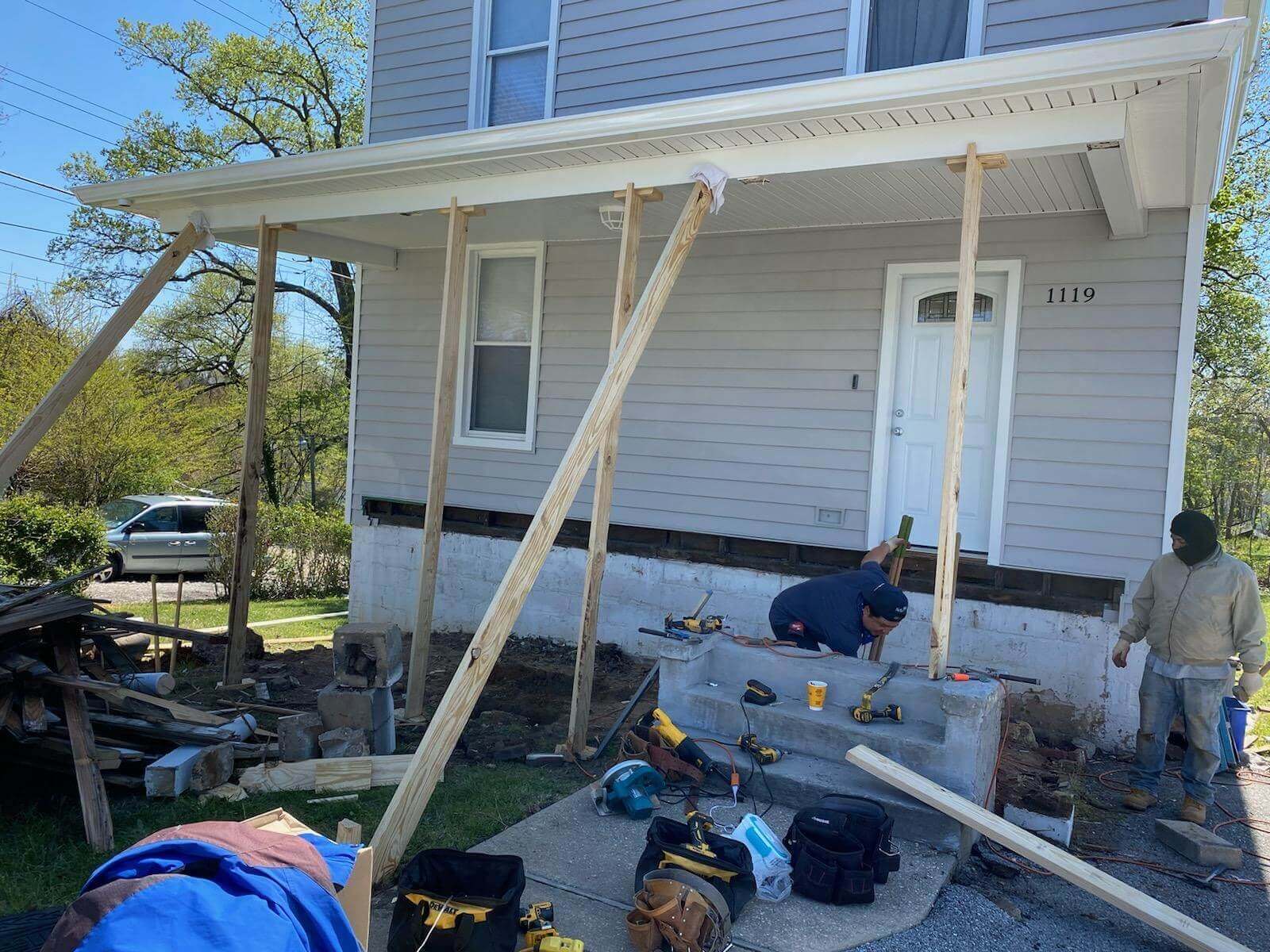 From there we started building the new porch. We used wood decking and vinyl posts/railings. New footings were put in and build around the existing concrete pilings. The front porch rebuild was to the same dimensions as the original.


The outcome was not only beautiful, but it was also safe. New trim and lattice were added to complete the look. If you notice from the first photo, the porch only had one hand railing, which was a different color than the porch railings. For our completed front porch rebuild, we added handrails to both sides. This not only met safety regulations, but it also tied in with the entire look.
This is a recent front porch we completed in Maryland. It was a rebuild where the homeowner, like most front porches, decided against screening it in.

As you can see the result was stunning. It's amazing how just updating the front porch materials create instant curb appeal.
New a New Front Porch?
Have settling foundations? Want an updated look to your front porch? Whatever your reason, contact us today. Our team of professionals are quick and provide quality craftsmanship. 7th State Builders provides free, no-obligation estimates. We even have financing options available.  7th State Builders also can do renovations and additions. Check out our blog for a look at even more recent projects.