OUR SERVICES
HANDYMAN
Sometimes you just need help around the house. 7th State Builders can help. We offer a wide range of handyman services. However, what sets us apart is our attention to detail, craftsmanship, and our customer's ability to trust we will treat their homes with care. Our handyman services include:
Remodels – Bathrooms, kitchens, sunrooms, additions, and more.
Repairs & Upgrades – Windows, doors, painting, drywall, and everything in between.
Installations – Flooring, windows, fixtures, and electrical systems.
Small Stuff – Not sure we will take care of it because you think it's a small job? Just ask!

Taking care of Maryland homes and homeowners is our business. One we take very seriously. Our promise is our quality of work above all. Hard work, attention to detail, and dedication are the foundation for our company. Call us today or fill out a form online to get a free estimate.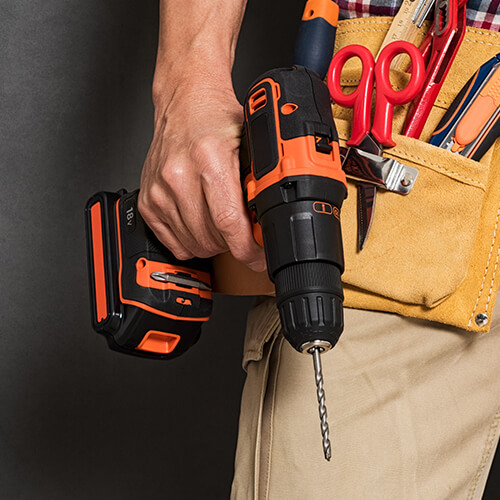 HAVING THE RIGHT TOOLS & KNOWLEDGE
A lot of people think they have the time and don't. Or it comes with investing in the tools for just one job. It just might not be worth it in the long run. Then there is also the know-how. All of these factors: time, tools, and, knowledge can make a simple project to become a major disaster. 7th State Builders understands this. We have the tools and knowledge that allow us to work on efficient deadlines. No more worrying about the honey-to-list or when it will get done. Call us and we can take it off your plate.
Our company started because we saw how many home construction companies were more about high profits than quality work. That is why it is our commitment to bring only the best professionals to complete your projects. You also don't need to worry about hiring an electrician for one job, and a plumber for another. You have us, and we can take care of it all.
HEAR WHAT OUR CLIENTS HAVE TO SAY
I hired 7th State Builders to replace rotten wood on our front porch and paint it, repair, rescreen and paint our back porch, paint an upstairs bedroom, rip out tile and redo our master shower and perform several little miscellaneous indoor repairs. They did a great job! They were polite, prompt, attentive and addressed any concerns when I had one. I would definitely use 7th State Builders again. – Elizabeth W. Home Advisor
Your crew performed excellent service, arrived on time, cleaned up most satisfactorily, and it was a pleasure to see such an excellent group. My initial contact with them was very helpful. They explained the whole process to me and working with them was a pleasure. They answered all my questions, returned all my phone calls and were prompt and professional. My experience with 7th State Builders has been outstanding! – Daniel D. Facebook